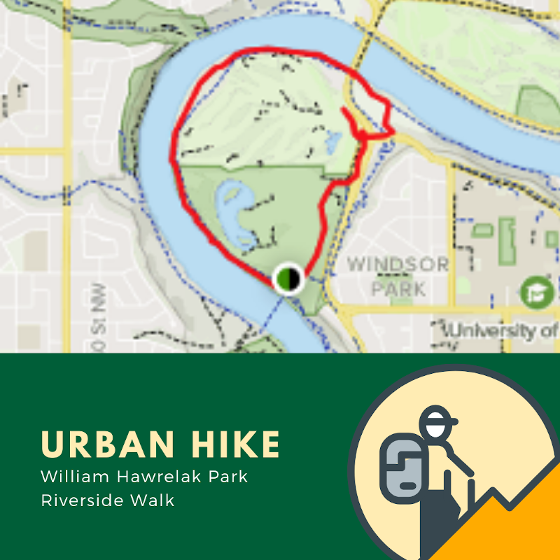 The 5K+ William Hawrelak (WH) Park Riverside Walk takes you around a beautiful, North Saskatchewan riverbend. It starts in the WH Park, named after the former mayor of Edmonton and the site of many festivals. Park at Picnic Site #2, then cut across to Emily Murphy Park, crossing a few roads (be careful).
Once there, follow the trail under the bridge. It weaves through the trees and brush. There are some great views of the river. As you return to Picnic Site #2, you'll pass the WH Park's lake.
Visit this site for more info.