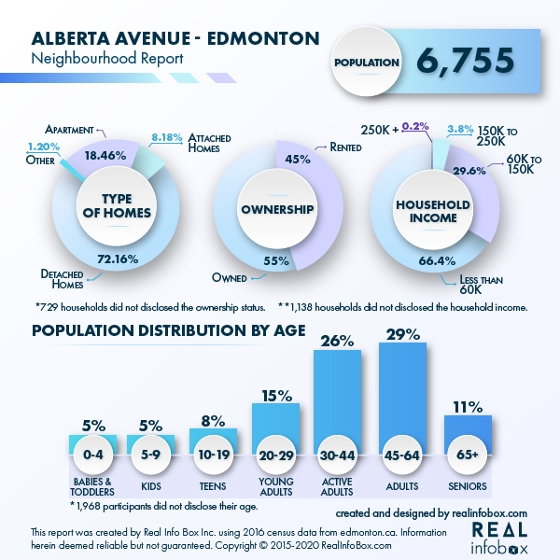 If your list of essentials for your next Edmonton neighbourhood includes "close to downtown" plus access to public transit, the Commonwealth Stadium, a top library and many restaurants, take a closer look at Alberta Avenue, one of the city's older areas (dating back to 1894). It's currently undergoing a revitalization.
Property prices here are still reasonable and the neighbourhood has recently been ranked very high for investment by local real estate writers. What types of properties are here? In terms of single family detached homes, there's everything from small "starter" bungalows to enormous two-storey character houses. The lots might be small (the community was developed shortly after WWII), but the trees aren't (they're huge), so it feels calm and private.
The Community of Alberta Avenue is bordered by 122 Ave (north), 111 Ave (south), 89 St (east) and 97 St (west). It's a great community for families with children. There are two local schools here and it's easy to get to just about anywhere, especially the 111 Ave, 118 Ave and 95 St retail corridors.