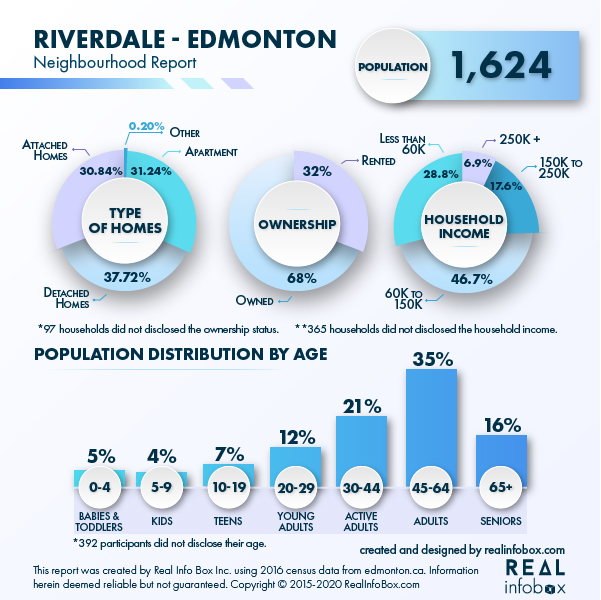 If you want to surround yourself with the natural beauty of Edmonton's river valley, take a look at Riverdale. This neighbourhood is often described as being one of the city's most attractive.
Enclosed by the North Saskatchewan River to the east and south, and by the high cliffs of the valley on the west and north, it is a well-established community on a large, flat area about a mile away from the downtown core. Originally settled more than 100 years ago, it was the site of heavy industry, with coal mining, brick manufacturing and a lumber mill. Today, many character homes remain, along with a small church and brick school in a setting full of mature trees.
Parks near Riverdale include Allan Stein, Dawson, and Louise McKinney Riverfront Park. The nicely-landscaped Riverside Golf Club is here, too. Like other close-to-the-core communities, Riverdale real estate ranges from entry level condos and half-duplexes (still very stylish and comfortable) to luxurious single-family homes on multi-acre lots, many with great views.