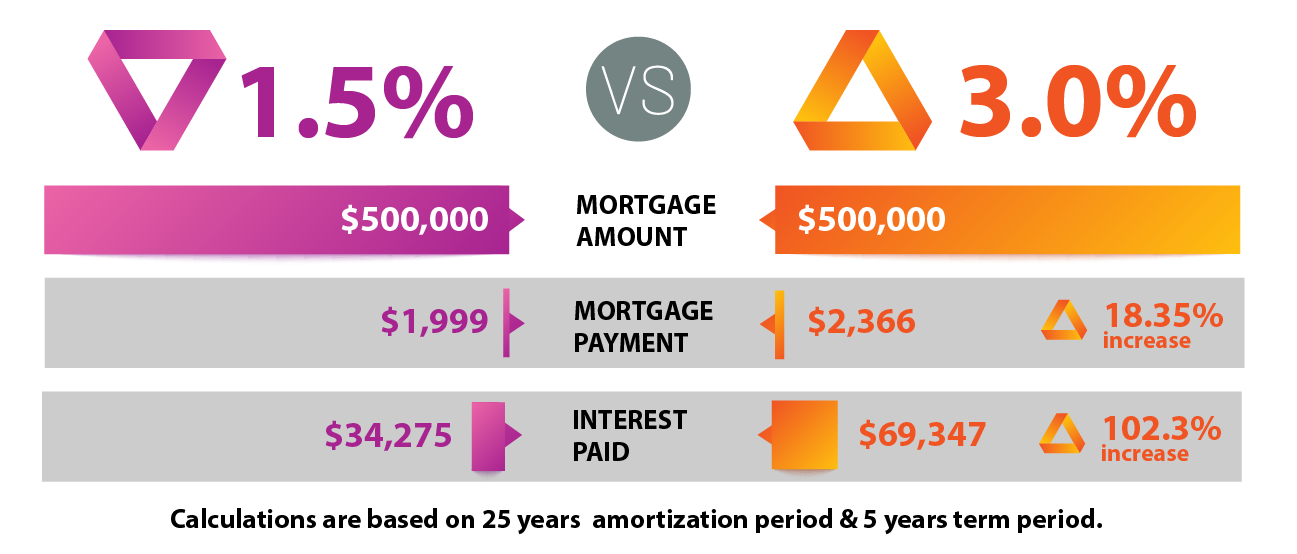 Many analysts currently believe the Government of Canada is going to keep interest rates ultra low until 2023. Why? Because, to have a healthy Canadian economy during these challenging times, we need to keep spending, investing and, yes, borrowing money in the form of loans and mortgages. A low interest rate makes it easier for everyone to do just that.
If you're buying your principal residence, a low rate can mean an easier approval on your first-time or new mortgage as well as significant savings over a fixed term. If you're an investor, a rock-bottom rate can save you interest on your loans and mortgages, helping you invest even more and keep the economy going! For sellers, low interest rates can mean more potential buyers because more people can get approved for mortgages. That, in turn, can sometimes mean higher prices. If you're selling, it presents an improved opportunity to move up to a more expensive property with a bigger yard and more square footage for the home gym and office. Moving up like that is very popular at the moment, with many Canadians looking for more space.
As your realtor, when interest rates are low, we can cast a wider marketing net, pitching your for sale property to more people because it's easier for them to get bank financing. Even if you're not ready to sell, 2021 might be a great year to re-finance your debt and improve your cash flow. You might want to renovate your home for a higher level of comfort during the next months and years, knowing there's a good chance you'll be working from home at least some of the time.
Is there any downside to lower interest rates? Not really, except: Buyers sometimes get into trouble when they acquire a low-interest mortgage without locking it in. If the rate goes up, you might not see a major monthly payment increase, but there will typically be an adjustment of your terms. The interest over that extended term can add-up, big-time. To counter this, opt for a medium term with a fixed, not floating, rate.